Audience Segmentation
Audience segmentation is a key activity within an audience analysis. It is the process of dividing a large audience into smaller groups of people - or segments - who have similar needs, values or characteristics. Segmentation recognizes that different groups will respond differently to social and behavior change communication (SBCC) messages and interventions.

Empower Rewards' Audience Segmentation platform enables a program to focus on those audience members who are most critical to reach and also to design the most effective and efficient strategy for helping each audience adopt new behaviors.

You can match messages, media, products and services based on the specific needs and preferences of the audience. Tailoring an SBCC strategy to the characteristics, needs and values of important audience segments improves the chances for desired behavior change.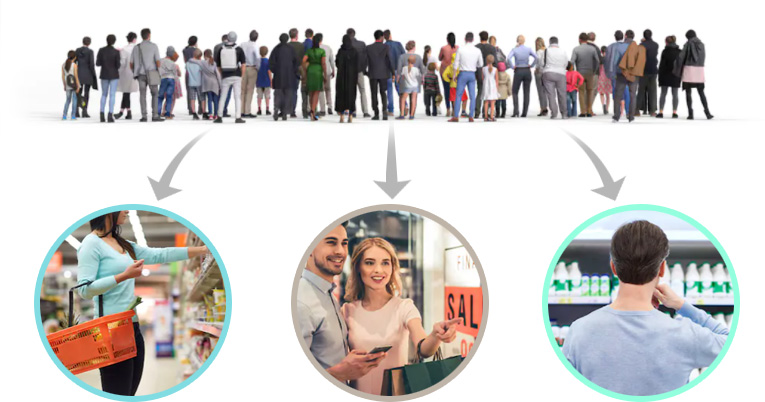 With Empower Rewards Audience Segmentation platform you can:
Drive demand with products and services tailored to specific customer segments
Improve your marketing campaigns by targeting the right customers with the right messages
Grow your revenue and profitability with a detailed understanding of how much customers are willing to pay
All your segmentation tools in one place: Build your study. Create your target groups. Analyze the results. All your customer segmentation is done on a single platform, so you have instant access to the data and insights you need.

The right channel for each segment: Get answers quickly on whatever channel your customers prefer from email, mobile, website intercepts, kiosks, and more.

Spot new opportunities in untapped segments: Find new customer segments automatically with advanced analytics that apply machine learning and AI to spot gaps and find previously untapped customer segments. You'll see instantly which groups of customers are most valuable as well as a breakdown of what you need to do to win them over.